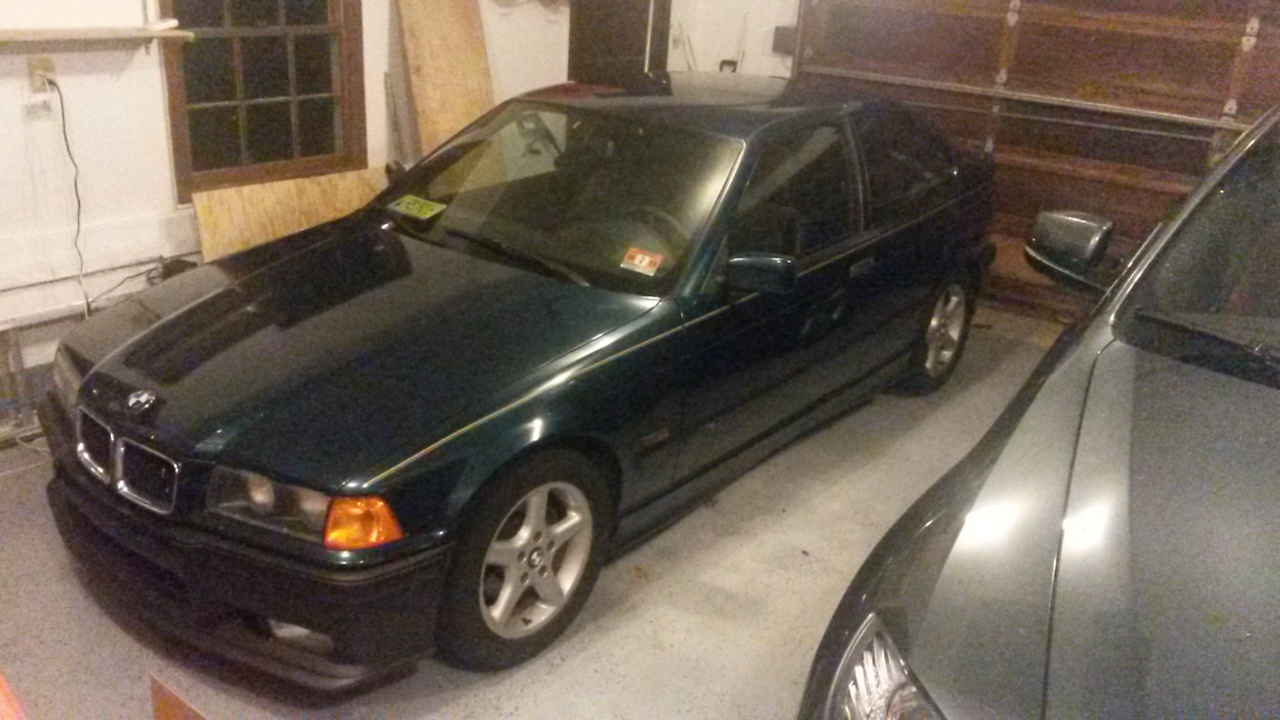 Let's keep things short, and get this started. I sold my E39 M5 at a good price, but I still miss it dearly. I'm in college studying engineering and pre-med, so I'm going to be in school for a long time. I don't have the time anymore for photo shoots, car washes and detailing all the time. I needed something cheap, reliable and plain; and it had to be a good project car for some great E39Source content. I decided to buy a Ti – it's a big F-U to all the viewer's that thought I was going to get something flashy, and worst of all, everybody hates how it looks.

A brief overview of the car:
The paint sucks. It has been resprayed, and it shows. It hasn't been in any accidents, per Autocheck, and all the panels have matching VINs. The front bumper was ripped off, and I don't know what redneck engineering was used to put it back on; the fog light wires are ripped, and I'm missing some accessory plastic panels that attach to the bumper. There is surface rust on some parts, but I can easily deal with that.
The interior is decent. The driver's door panel is trashed, and it took the door seal along with it. I also need to reupholster the headliner. Otherwise, there are no rips or cracks in the interior, and I got this sweet 7″ flip out display head unit a la Fast 'n Furious.
The engine had an oil leak. I replaced the valve cover gasket and oil supply seal to remedy that problem. While I was in there, the spark plugs, micro-filters, and engine air filter were also replaced. If it still leaks, I'm doing the oil filter housing gasket next. The fuel pump and sender as well as the serpentine belt were replaced on this car before I took ownership.
The suspension needs work. The control arms are shot after 164,000 miles. The struts and shocks are also shot, unless you consider  Buick-esque handling acceptable. The coil springs are also rusty, and cracked from 17 years of salt exposure. Since all the suspension consumables for the Ti are cheap, I will be replacing everything underneath the car.
That's all there is to say about my new car. For the viewers that think I've made the wrong decision, just stop watching my videos. For those interested in my progress, and I seriously doubt there are many, I will keep on posting informative videos. Just because my car fell short to a lot of people's expectations does not mean my content will also fall short of everybody's expectations.
The following two tabs change content below.
Latest posts by Andrew Chow (see all)