This is my 2003 BMW 525iA. Its color is Oxford Green Metallic, with a Sand Beige leather interior. The car was purchased from DeSimone BMW in August of 2003, however, it was used as a dealer car for the first six months of its life. This car is optioned to full specifications, including the Sport, Premium, and Cold Weather packages. It also includes Xenon projector headlights as well as front and rear Park Distance Control and an upgraded DSP sound system.
Let's take a short break from the car for a quick moment and talk about something important. I met Ryan Schultz in late January of 2012 when I messaged him about a goodwill program that BMWNA was offering to fix the cluster pixilation that is common on this generation of BMW 5-series models. I had experienced a very similar problem with my car, back when my mother still drove it back in 2004-05. That first message to Ryan sparked an amazing friendship and professional relationship. Ryan has also made me a true BMW enthusiast. Thanks, Ryan! Without him, you probably wouldn't be reading this post right now. Anyway, back to what you came here to read.
Here is some information on what the various packages and options include.
Sport Package: Includes a Steptronic 5-speed automatic transmission, M-Sport steering wheel, 12-Way power sports seats with 3 person memory, and 17″ wheels.
Premium Package: Includes leather interior panels, rain sensing wipers, HomeLink garage-door opener, and the "high" onboard computer.
Cold Weather Package: Includes heated front seats and a high pressure liquid headlight cleaning system.
DSP Hi-Fi Audio system: This is the difference between an awesome hi-fi system and a radio. It includes 12 good speakers: two three-way, tri-amplified speakers in front; two two-way, bi-amplified speakers in the rear; and two individually amplified rear subwoofers. It also includes digital sound processing, more power, and better drivers than the standard radio. If you want to listen to music that sounds great, then this option is for you.
PDC Park Distance Control Ultrasonic Parking Sensors: This is a musical device that beeps as you near hazards in front or in back of the car. It turns on automatically when you go into reverse and turns off after the car reaches speeds upwards of about 25 MPH. You can turn it on and off manually, such as when one is pulling into a parking space. The user's manual cautions to keep power washers at least 10″ away when cleaning the car. It won't see low curbs, so look out with the lowered 540i Sport and M5 models. After the car was involved in an accident in 2007, the sensors were replaced with knock-off parts. Recently, I replaced the non-OEM sensors with OEM models, returning the car to BMW standards.
2003 marked the last year for the E39 platform. All 6-cylinder model 5-series received a sunroof as standard. The optional navigation systems were upgraded from CD-ROM format (8 CDs to cover the entire USA and Canada) to a single DVD-ROM. LATCH child seat anchors were also added. The E39 touring, or iT, was continued into 2004, until the touring version of the new E60 5-series was released.
My E39, being my first car, was very easy to get used to driving, especially with the automatic transmission. I have compiled a list of items that need to be repaired or replaced in order to return my vehicle to the OEM configuration. They are all relatively minor things, such as the windshield trim, the infamous cup-holders, twisting seats, the sunroof not opening, and a few pieces of cracked trim. So far, the items that I have fixed include the three rear PDC sensors, the passenger's side sunshade, and the passenger's side seat occupancy sensor for the airbag system. I have also changed the halos to pure white LED's, and purchased a new set of Pirelli P-Zero Nero M/S All Season tires, which are second best to the more expensive Michelin Pilot Sports that Ryan has installed on his M5, in addition to replacing the air and cabin air filters as part of standard maintenance procedures.  Further information about changes on the car over time can be viewed in the timeline under the photographs below.
Below are some photos and a little timeline of my ownership of the car.
February 2012:  Joined E39Source, published my first video on the channel.
September 2012: Right Corner Sunshade Replacement.
October 2012: Rear PDC Sensor Replacement, seat occupancy sensor for the passengers' seat.
January 2013: Front Windshield Trim.
February 2013: Rear Windshield Trim, new BMW roundel for the trunk lid, spark plugs.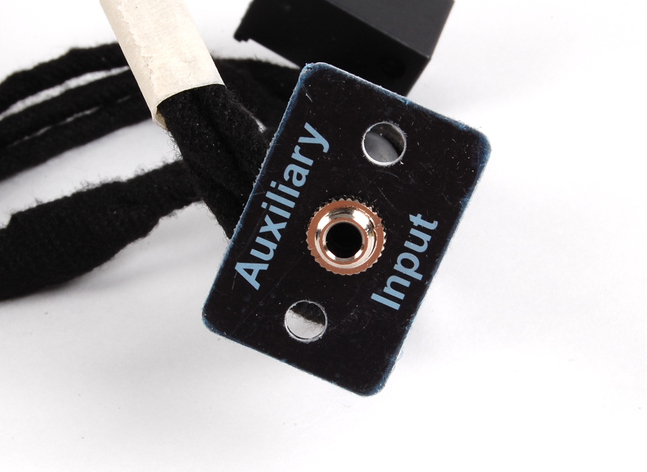 March 2013:  New battery, Aux Input Install.
April 2013:  Hood sensor switch, speaker cover, sunroof control rails and rubber boots replaced.
July 2013:  Installed new Hawk HPS pads,  brake pad wear sensors and OEM rotors.
September 2013:  Went to MPact East with Ryan and Colton in Baltimore, Maryland.
November 2013:  Installed gauge rings.
December 2013:  100,000 miles!
January 2014:  Transmission and differential fluid changed, pan gasket and filter replaced, oil filter housing gasket replaced.
March 2014:  Four new O2 sensors installed.  Upper intake boot replaced.  Passenger's rear window regulator replaced.  M Audio subwoofers installed.  Key repaired by Scott at BMWGM5.
April 2014:  New OEM Mass Air Flow Sensor installed.
June 2014:  Seat twist fixed in both front seats, tail light corrosion fixed (new gasket and connector), drivers front window regulator replaced, new set of Technical Graphite trim installed.
July 2014:  Secondary Air Check Valve, passenger's front window motor, LED License plate lights.
August 2014:  New tail light, M5 Front Bumper and related parts.  Passenger's front window regulator.
November 2014: Euro Spec Hella Headlights, License Plate Light socket, glove box latch, speaker covers, front license plate bracket, CCV and hoses, thermostat, all new coolant hoses, lower intake boot, fuel filter, DISA valve, and a new Secondary Air vacuum hose.
December 2015:    ANOTHER window regulator.
January 2015:  Rear Door Sill strips, front drivers wheel speed sensor, emblem for the master key, front hood roundel, air filter, oil change, trunk toolkit screw.
April 2015:  2x Catalytic converters and associated hardware, passenger's front lower fender liner, door panel clip, M5 rear sway bar, negative terminal stud for battery.
May 2015: Sunshades for rear drivers door.
June 2015:  ABS module rebuild, drivers rear wheel speed sensor,
July 2015:  Coolant expansion tank, coolant level sensor.
August 2015:  Continental DWS06 Tires.
November 2015:  Spark Plugs, Bosch wiper blades, oil pan gasket, motor mounts.
This post will be updated regularly as things on the car change over time. Leave me a comment below!
The following two tabs change content below.
Bobby O'Hearn
Administrator/IT
at
E39Source
I am an all around car guy that is also into technology. I am currently a student at Marist College in Poughkeepsie, New York, majoring in Information Technology.
Latest posts by Bobby O'Hearn (see all)