February 13th, 2013.  Navigation
MKIV and 16:9 install, mostly plug-and-play, except for that stupid tremble that has to be bypassed!  This is a solid upgrade to the car's technology and looks, and even a good bit to the functionality.
Be sure to watch the installation how-to video for the systems, and the software-update video on E39Source!
March 24th, 2013.  Road Trip, Camshaft Position Sensors
Winter has been awful, time to take a trip!  Colton Frey from E39Source lives outside of Baltimore, MD.  He drives a 2001 540i/6 and is very active here in the community.  We've been friends for years, it's time I drive out there!  Eight states later, Colton and I had visited New York City, Philadelphia, Baltimore, Washington D.C, and Wilmington.  Be sure to watch the road trip video I posted to our YouTube channel!  The M5 gained 1,345 miles of experience on this 5 day trip, but didn't make it out free.  The Peake Research tool pulled 08, B8, and 71.  VANOS position sensors Bank 1 & 2, and intake camshaft position sensor bank 2.  I ordered the parts, had them installed, and the codes didn't return.  More maintenance to add to my belt!  I should add that before I took this car on such a drive, I replaced the oil.  Didn't do a video this time, but the change from the last time can be seen here.  In addition to failing camshaft position sensors, my hood switch died.  You can read the article, and watch the video here.  Colton and I installed white fog bulbs in the M5 as well, which completed my front light white-out.  A great road trip, in a great car, with a great friend.  Of course, Colton and I had to get some pictures with our cars together.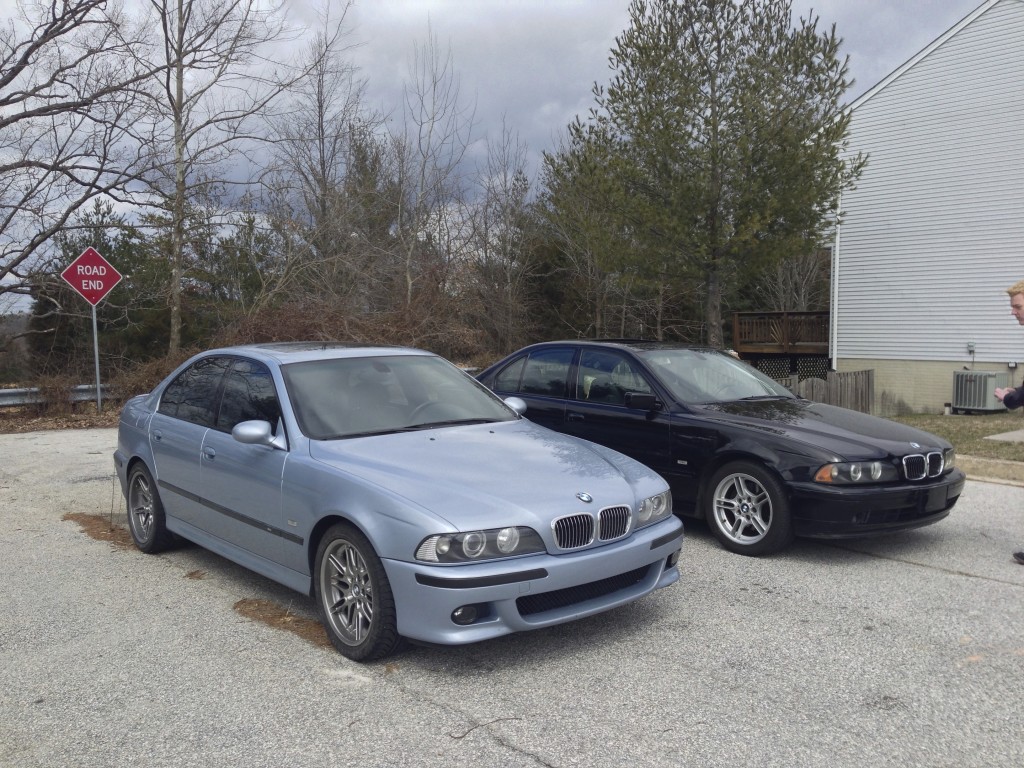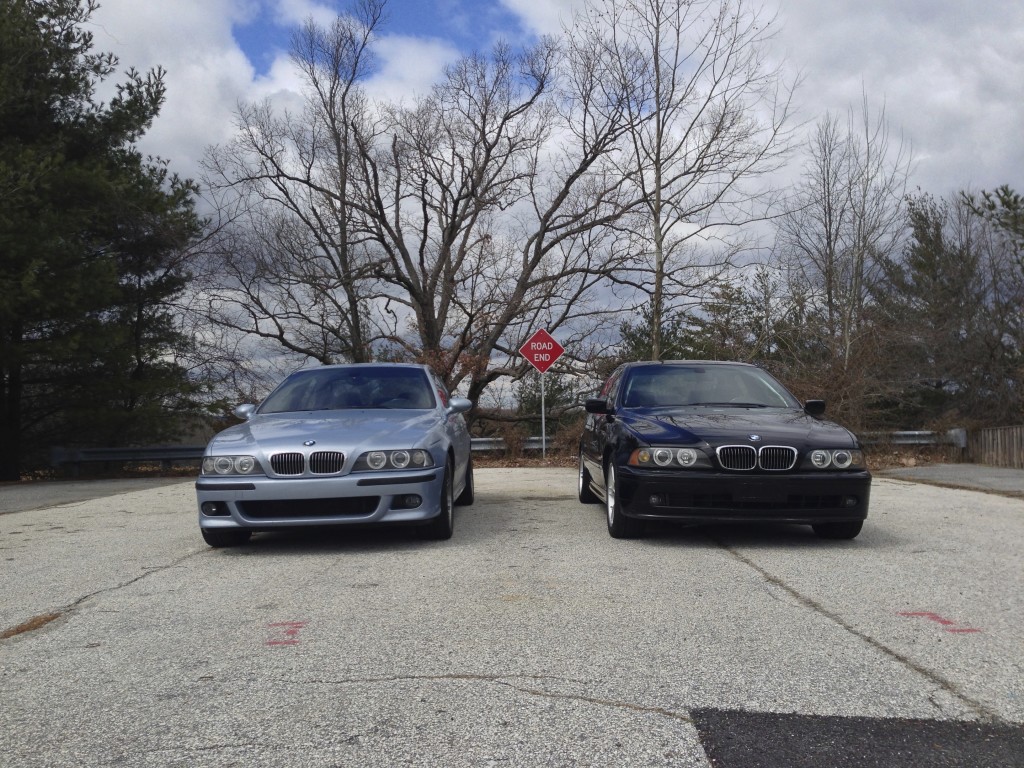 After such a road trip, it came time for a wash upon my return home.  Finally Ohio's miserable weather breaks 35, actually all of the way up to a balmy 42.  After a good wash, and some fresh Zaino Z6, I snapped a few more photos.  I also pulled the rubber floor mats for some fresh carpet M5 mats I had purchased a few months back.  You can read an article detailing the proper products, or watch the video.
April 18th, 2013.  175,000 miles 
April 26th, 2013.  A pretty spring day, even before the spring Zaino treatment!
Spring is here, it's time for the Zaino application!  The whole process took me 3 days, and just over 24 hours.  The process sounds like this.  Z7 wash, clay bar, Z7 wash, Z5 application, Z6 spray, Z2 application, Z6 spray, Z8 spray.  This left with me the most perfect paint I've ever seen on this car.  It looks and feels like glass!  You be the judge.
The following two tabs change content below.
2000 BMW E39 M5, Silverstone Metallic. 2002 BMW E46 330xi, Topaz Blue Metallic. BA Business Management, Kent State University. E39Source Owner.
Latest posts by Ryan Schultz (see all)