July, 2014.  Another Car
In July, I actually bought another car.  After the outlandish work that I had done to the M5 over summer 2014, I couldn't stand the thought of driving it through another Ohio winter. This past winter had caused about $1,500 worth of body damage in the way of rust that has since been repaired, and now with fresh bumpers and grilles and trim, and parts underneath, I just couldn't do it.  For not much money, I was able to pick up a nice 2002 E46 330xi.  It has miles on it though.  215,000.  But, it's clean, and has no check lights on, or big needs.  I won't detail too much on that car here, but it's a perfect winter car.  Four-wheel drive, manual transmission, new Continental snow tires, 3.0 M54 I6, heated leather seats, bi-xenons, SIRIUS XM, aux input, sport package seats, M3 steering wheel, all for pretty cheap.  This will certainly take the worst load off of my M5!  I will include a few photos of my 330xi below.
Winter, 2014-2015.  Storage, Ordering Parts.
On November 7th, I filled the M5 up with gas, drove it home, and parked it on a plastic mat in the garage.  The odometer read 188,026.  I put in a whole bottle of fuel stabilizer, immaculately detailed the car, closed the interior air vents, and covered the car.  I made a winter storage video during this process.  Within two weeks, I made the decision to buy a battery charger, so I hardwired that to the battery in the trunk.  I went with the CTek, that can intelligently monitor the battery health, and can charge in smart cycles.  The car sat, mostly untouched and covered until February 1st.  I prevent anything negative happening to the engine due to sitting for so long, I did give it a start on the 1st, and filmed this video. It started like it had run the day before, no problems what so ever.  This winter has been the coldest on record in Ohio.  We suffered several weeks with daily highs below 10 degrees, wind-chills going as low as -35 degrees.  Fahrenheit.  This winter has also had an unthinkable effect on the roads as well.  My 330xi has suffered one bent wheel, one cracked wheel, and two blown new snow tires.  Around $600 in damages.  With the 35 inches of snow we had in our front yard at one time, and with the 5 inches of solid ice on the driveways, I can say with strong certainty that I would have lost the M5 this year.  It would have definitely been totaled or severely damaged by the roads or weather this year. During the time it has spent in the garage, I've gotten busy with ordering parts.  I bought the new side mirrors, new front OEM brake rotors, Hawk HPS pads, stainless steel lines, a new thermostat, all the hardware, performance aluminum pedals, and plenty of additional miscellaneous hardware and trim to clean the car up further.  I originally hoped to start driving the M5 again sometime in March, but with the condition of the roads and the current weather, I'm projecting that it'll be well into April, or even May, before it leaves the garage.  I'll post a few photos from the fall, then storage time, a start, and then some minor plenum work below.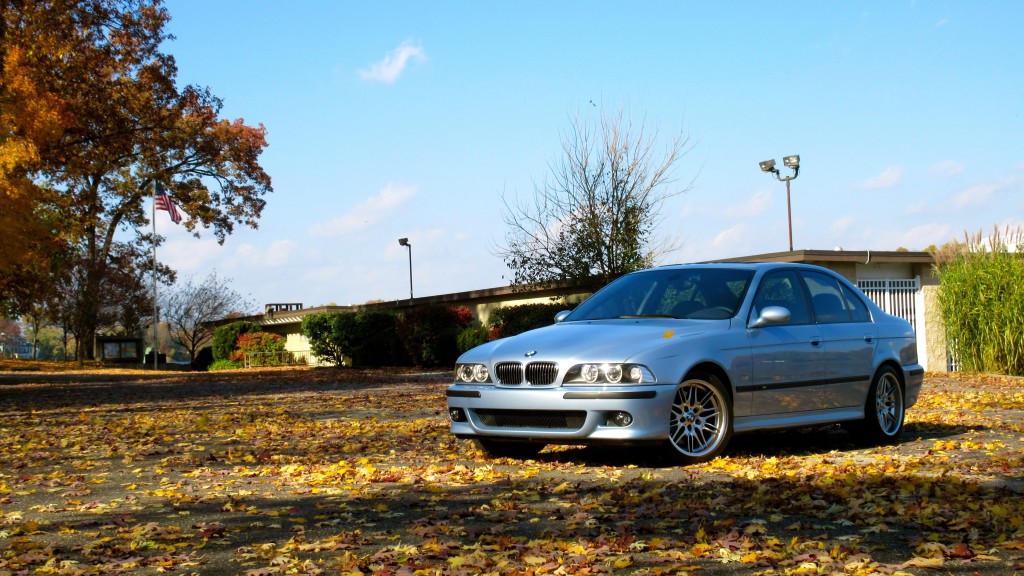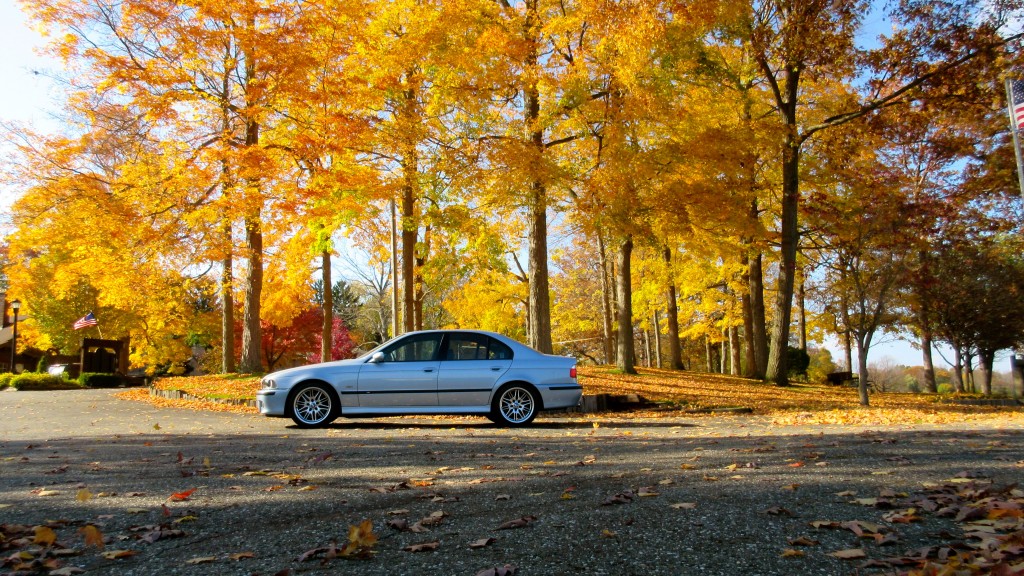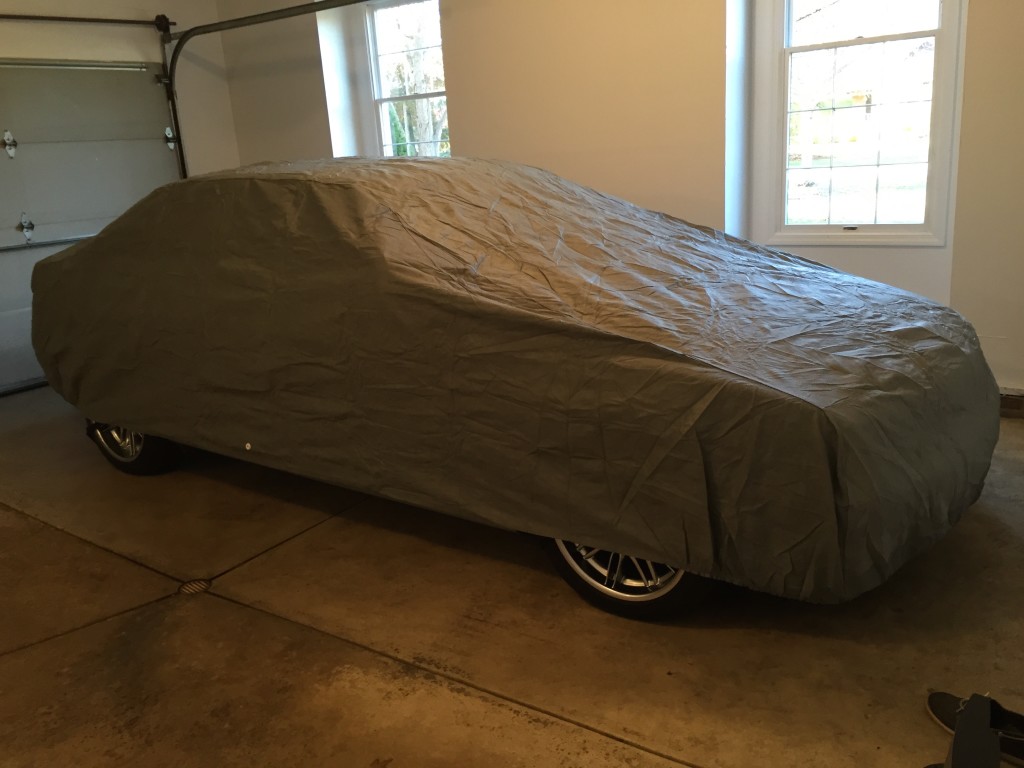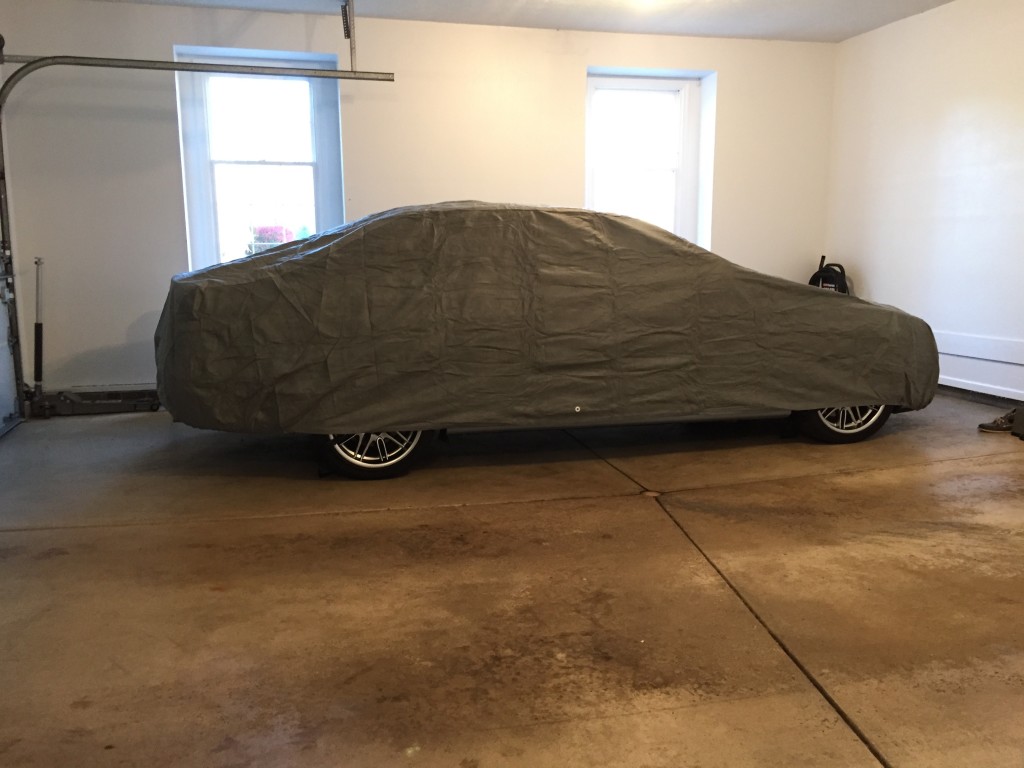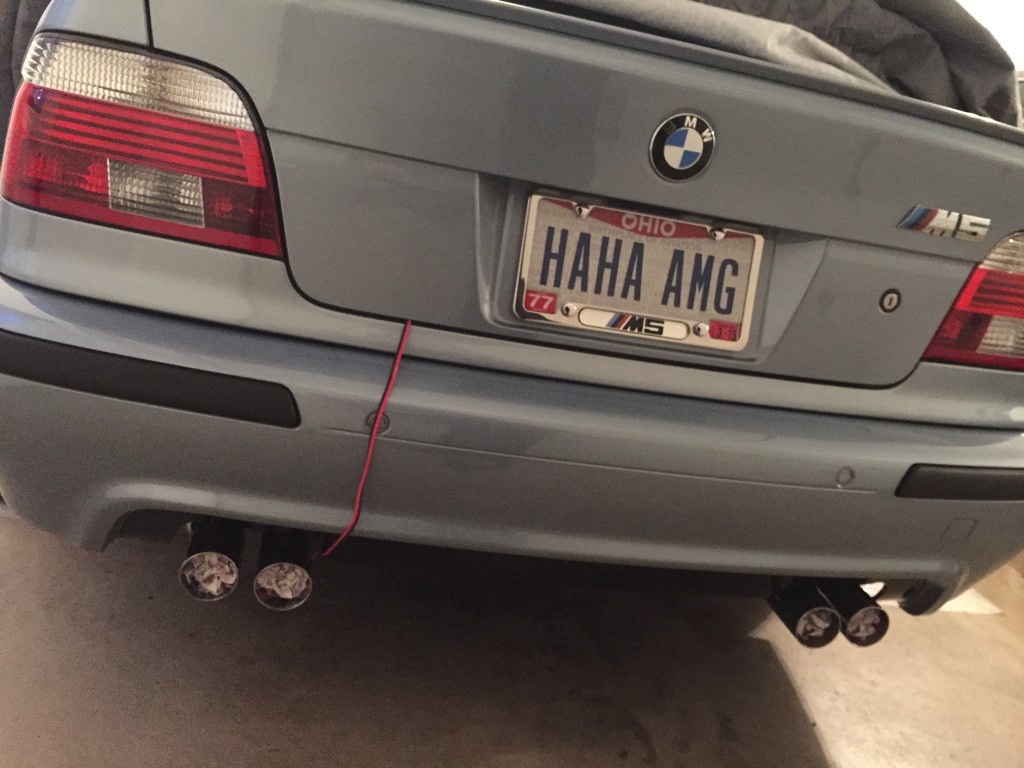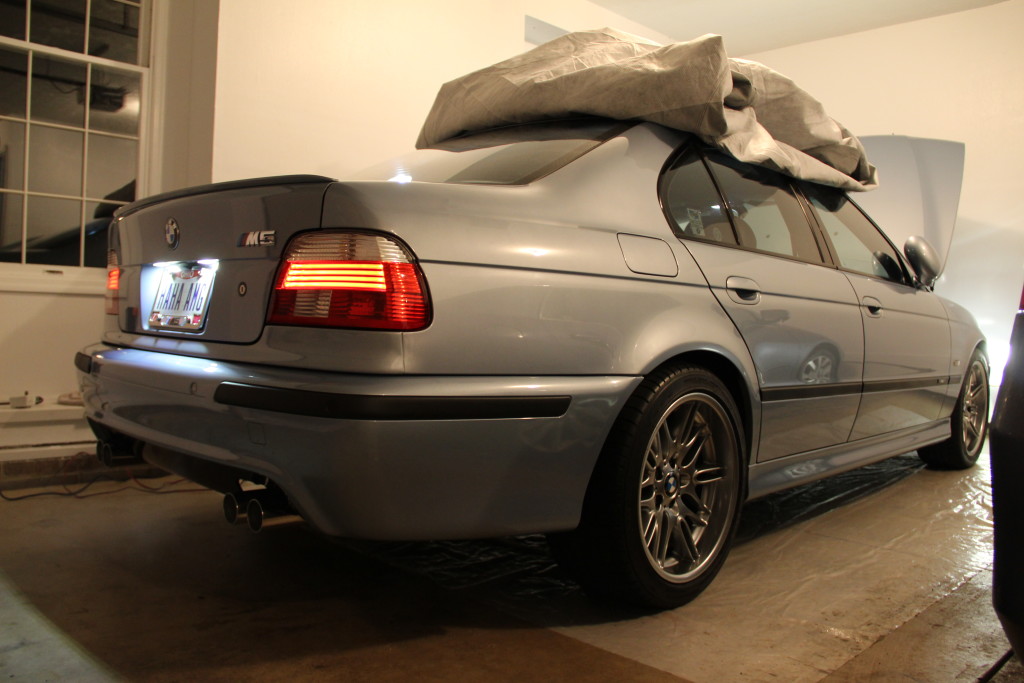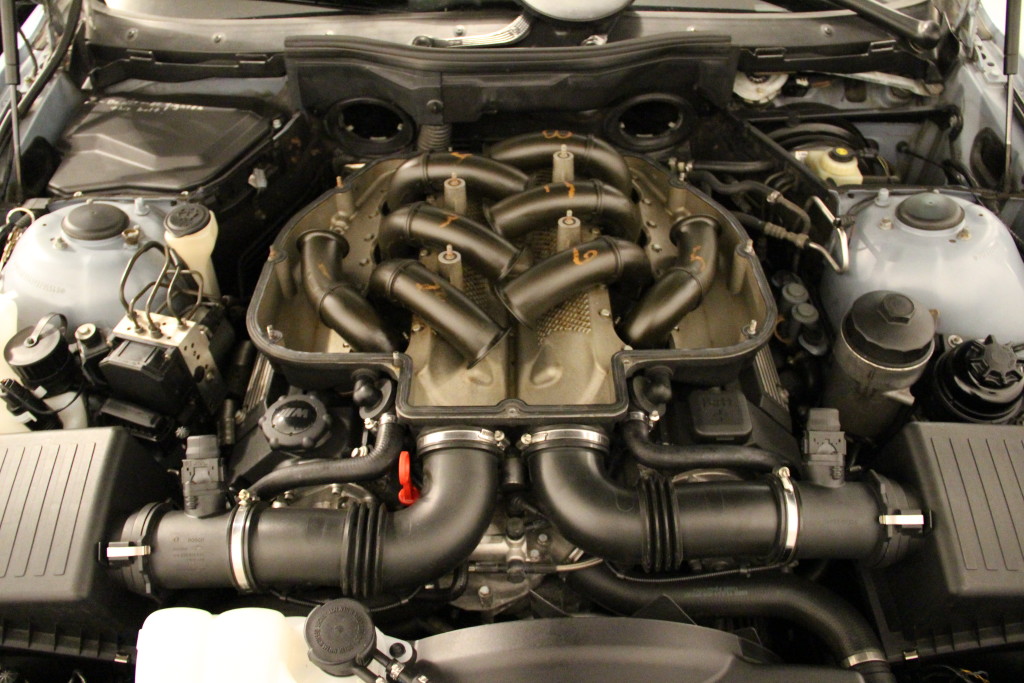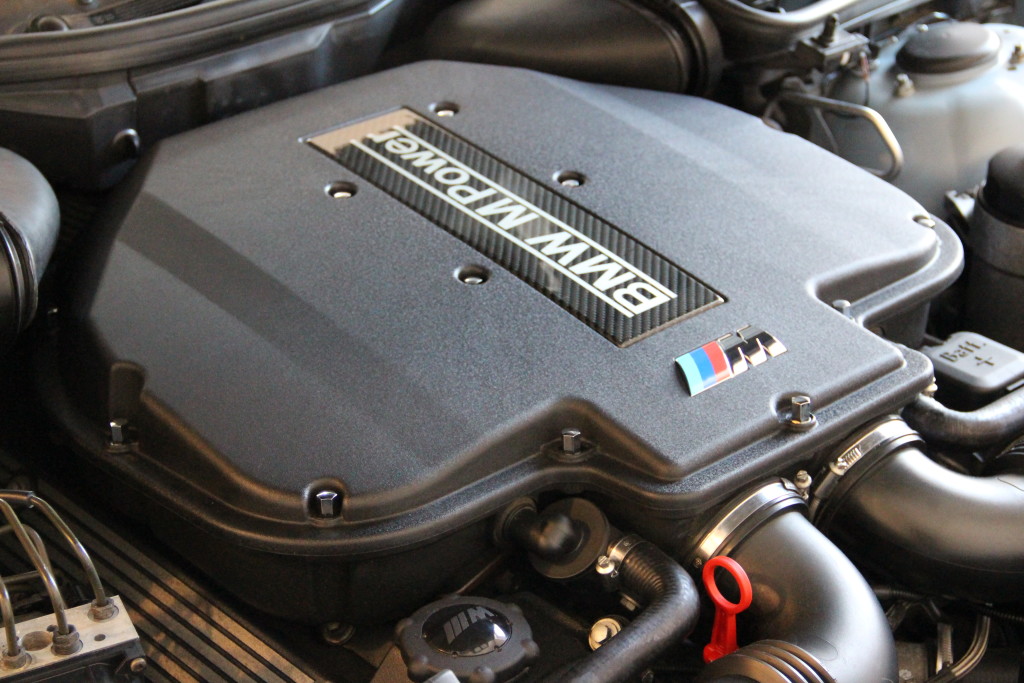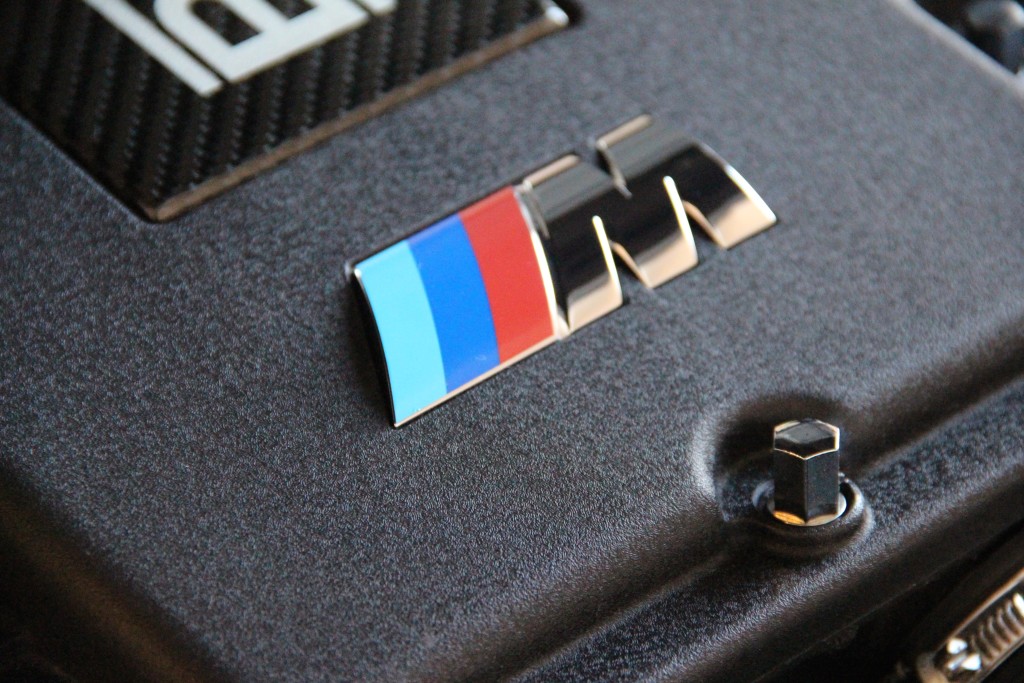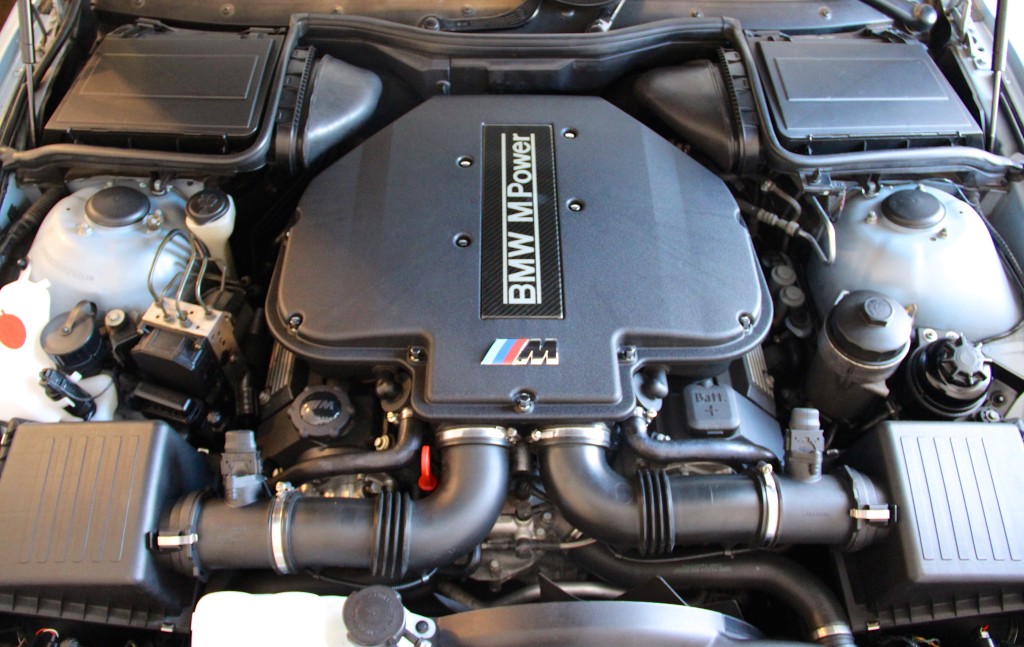 Future
Spring 2015 will consist mostly of body work.  The painting of my side mirrors, removal of rust from one rocker panel, and various other rust spot corrections.  I'll have the brake fluid changed when the new lines are installed, and I'll have fresh coolant after the thermostat replacement.  I'm super happy with where this car is though.  At 188,026 miles now, it's incredibly clean, and more capable than any 2003 model I've ever seen.  A full euro lighting conversion, ALL OEM parts, a short shift kit, Shark tune, M-audio, SIRIUS XM, aux, upgraded navigation, fresh vitals, etc.
As I mentioned before, this article will be updated as things change.  Stay tuned, leave me some comments please!
~Ryan Schultz
E39Source Administration
The following two tabs change content below.
2000 BMW E39 M5, Silverstone Metallic. 2002 BMW E46 330xi, Topaz Blue Metallic. BA Business Management, Kent State University. E39Source Owner.
Latest posts by Ryan Schultz (see all)