Okay, so you've already made the best decision of your life: you bought an E39 M5. Now, what minor (or major) modifications will make a great car even greater?
Let me start out by saying that this article is very subjective.  Each M5 owner has his or her own expectations for the car.  Some people are after pure performance, while others are allured by a refined, quiet luxury car that also has balls.  Many of us are somewhere in-between.  I bought my 2000 M5 in 2010.  It was my first car, I was 17 years old. Somehow, I didn't kill myself.  By 2011, the void of E39 M5 DIY content online had pissed me off enough that I decided to spearhead the lack of online content with E39Source. This has allowed me to connect with hundreds of fellow E39 (M5) owners.  I would never say that I have seen it all, but I have been exposed to a lot of very tasteful (and garish) mods. In this article, in no particular order, I will list and describe several 'must-have' modifications, per my taste.
Maintenance
Before we get into the goodies, you need to make your M5 a mechanically sound vehicle. I recommend starting with an alignment.  Get one that has a warranty, so you can get a fresh alignment after you replace any worn suspension components.  The alignment will give you a great idea as to what components are worn in the suspension.  (Rule of thumb, most everything will need to be replaced every 100k miles).  Replace your worn parts with OE parts (not the expensive "Genuine BMW" brand parts, but the Original Equipment equivalent.)  Lemforder, Bosch, or Behr may actually produce the parts.  Then they sell them to BMW, where they put on their logo that adds about 200% to the price.  Buy directly from the supplier, and get the same part for 1/2 the cost.  This is how to get OEM quality parts at affordable prices.  I have found almost all aftermarket suspension parts to be either of horrible quality, lacking in practicality (roughness, ride-height), or ludicrously expensive).  Also replace your spark plugs, MAFs, CPS's, battery, fuel filter, cabin filters, engine air filters, brake pads and rotors, tires, and any worn suspension bushings, arms, struts, or links with new OE parts.  If your Service Engine Soon light is on, figure out why. Repair as required.  I also recommend a fresh round of fluid changes (engine oil, differential fluid, transmission fluid, coolant, power-steering fluid, brake fluid, and blinker fluid).  Now that you have a mechanically solid car, you can start toying with the extras.
Exhaust

The stock E39 M5 exhaust system is very conservative- and many times, that's good. Anybody that knows cars can tell as soon as it fires up that it's a big engine in there, especially from outside the car.  But unless you're daily-driving your grandmother to the bingo hall, you probably want to enjoy that S62 sound a little more.  I spent years researching and considering different exhaust options, of which there seem to be hundreds of.  For me, it came down to these options:  Eisenmann, Dinan, Supersprint, Hayward & Scott, Corsa, Tubi, Meisterschaft, Borla, Brittleman, Kelleners, Rogue Engineering, or simply (and cheaply,) a muffler delete.  I'll discuss a little about each option:
Eisenmann:
Pros:
Still produced
OEM looking exhaust tips
Exhaust tip size options (76mm, 83mm, with 63.5mm being stock)
Race and Sport sound levels
Awesomely-exotic, higher-pitched V8 sound
Cons:
Expensive ($2,500 or so)
Anything except 83mm Race versions will take 8 weeks to produce and ship
Dinan:
Pros:
Still produced
OEM looking exhaust tips
Super boomy low end exhaust sound (sub 2k rpm)
Semi-affordable ($1,600)
Cons:
Very little difference in higher-RPM sound compared to stock
Tubi (Rumore), Kelleners, Brittleman:
Pros:
Cons:
No longer available.  ANYWHERE.  New or used.  Don't bother trying, I did for years.
Hayward & Scott:
Pros:
OEM looking exhaust tips
Minimally invasive mufflers (don't take up much space or hang down too low)
Cons:
Glorified muffler delete option
Expensive
Borla, Corsa, Meisterschaft, SuperSprint, Rogue:
Pros:
Cons:
Aftermarket looking tips
Mixed reviews of product and sound quality
Muffler Delete:
Pros:
Cheapest option by far, $300-$500
Loud- is that a pro for you?
Cons:
Rough and raspy sound
Not an actual product
Loud, very loud
I made the decision to go with Eisenmann Race, the 4x76mm tip version.  I absolutely LOVE the sound that it makes.  It's a very exotic, higher pitched growl.  I kept the stock headers, cats, and resonators.  I simply installed the axle-back Eisenmann Race mufflers. This is a solid visual appeal, as well as auditory.  You can elect to upgrade the headers, cats, or resonator (to an x-pipe) if you like, but this will vastly increase the volume of your exhaust.  I would only recommend this for track cars, or weekend-only cars.  Replacing my mufflers with Eisenmann Race mufflers made my car much more fun and interesting to drive, especially when near buildings, parked cars, or in tunnels!  It puts a smile on my face every time I flex the throttle, or turn the key.
Short Shift Kit
The stock E39 M5 shifter is not bad- when it's in good shape.  Too many people have neglected the shifter carrier bushings, which leads to a ton of play, and subsequently very sloppy shifting.  A healthy OEM shifter isn't bad, but it still leaves a lot of room (and throw) for improvement.  There are many options for upgrading the shifter:  UUC, Rogue, Dinan, Hurst, or the E60's 545i shifter.  I had the UUC EVO 3 shift kit, with DSSR, for over a year. It was not nearly as precise or high-quality as the folks at UUC will lead you to believe.  I then went to the much cheaper E60 545i shifter, still paired to UUC's DSSR.  This setup is second to none in my opinion, I really couldn't be happier.  It delivers short, crisp shifts that are still as predictable and easy to find as the OEM setup.  The shifter is also about an inch lower to the center console, which I personally find more ergonomic and visually appealing.
Pro tip:  Change your transmission fluid and drain/fill bolts during the shifter install.  This will lead to smoother shifts, and will lengthen the life of your transmission.  Also be sure to replace your shifter carrier bushings (2 front, 1 rear) and the pin that holds the carrier to the transmission itself.
Software Tune
The E39 M5's stock MSS52 computer's tune is quite good.  The throttle, while in Sport mode, is the most precise and accurate throttle I have ever felt in a vehicle before.  Each mm of foot travel translates to an instantaneous response from the engine.  But there is a way to further enhance this precision, and perhaps gain a few horsepower in the process. Dinan makes several tunes, and so does Evolve, but I went with Turner Motorsport's Jim Conforti designed Shark tune.  You get some options from the Shark, such as what grade fuel you plan to run, which redline you'd like, and most attractive to you 2000 M5 owner's: an SAI delete option.  The SAI delete option bypasses the "Secondary Air – Flow too Low" 170 or AA code that triggers the service engine soon lamp.  Without sacrificing anything, you can simply program your car to ignore that code, without lighting up the warning light. I have found the Shark tune to make the throttle noticeably sharper.  I can't say that I have felt a ton of additional power, but Turner does state gains of 23hp and 19lb/ft, at 6,100 and 5,000rpm respectively.  I won't deny their claims.  It's a $350 affair to quickly and easily flash the ECU with this software, and realize immediate gains.
Pedal Kit
This is a small one, but you can add a solid visual and tactile feel improvement to the driving experience of your M5 by installing a simple pedal kit.  Dinan, BMW, Bimmian, and countless Ebay vendors sell E39 M5 pedal kits.  Being who I am, I first tried the OEM BMW pedals, which ended up being a pathetic experience.  The listed Genuine BMW part number for the aluminum performance pedal kit is 35002213213.  This kit fits all E39 models except the M5.  WTF?  The sport pedals don't fit their sportiest model?  Yup.  The M5 got a different throttle pedal, which is shorter than the standard E39's 8.25 inch accelerator pedal.  I wasn't a big fan of the Dinan or the Ebay pedals, so I ended up buying Bimmian's PED39MNOY "OEM-style" aluminum pedals with rubber inserts.  I made an install-DIY on E39Source, which is embedded below.  They took a few hours to install, cost me just over $100, and has been well worth it in my opinion.
Radio/Navi Tech
This one can get really expensive.  The neat thing about the E39 is that it can be brought right up to 2017 with it's technological capabilities.  When it was released in 2000, an auxiliary input, bluetooth, and Sirius XM were not even imagined yet.  Luckily for us, the E39's tech interface was in service through 2010 in the E83 X3 chassis, so it received the necessary upgrades and support to retrofit OEM aux, Sirius XM, and DVD-based navigation.  Even though never fitted to the E39, Genuine BMW Sirius XM and auxiliary input kits can be retrofitted to any E39 M5.  I wrote a very detailed, in-depth article about all of this, which I encourage those of you who are interested to read here.  You can also update the navigation equipment (if necessary) to the 16:9 widescreen display, faster, DVD-based MKIV computer, and 2015 map DVD with POIs.  Please read about that here. This upgrade makes the E39 M5 so much more usable and enjoyable daily.  I get in my car, turn the key, and my iPhone automatically connects via bluetooth to the factory stereo.  I can then seamlessly play my personal music library.  When I get tired of that, one button sends me over to my Sirius XM presets.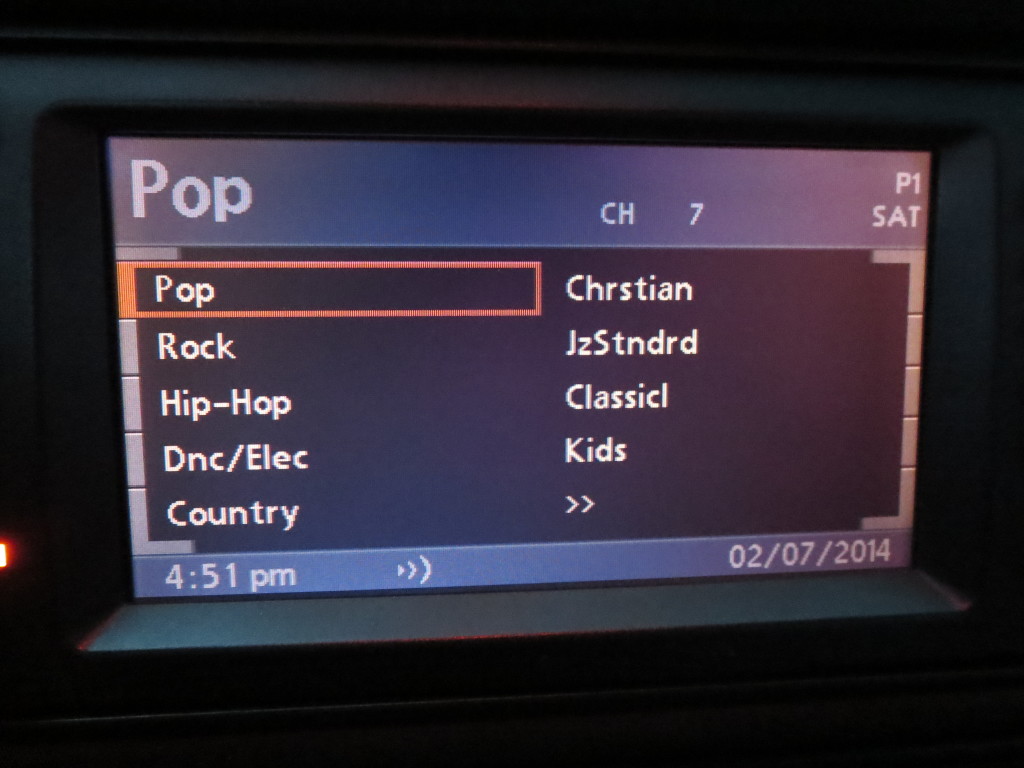 Radar Detector
Do yourself a favor, get a radar detector.  I ran without one for a few years, but picked up several tickets.  Not even big tickets, I actually got a ticket, and two points on my license, for doing 39mph in a 35mph zone.  I did my research, and decided that the Valentine One detector would be the best detector for me.  It's an old one, yes, and has yet to be updated with the latest features such as GPS.  It does, however, have the most important features of a radar detector: directional arrows, and ease of use.  Moreover, it is very easy to accurately and quickly read.  As Alex Roy said, a tool is only as good as the user's knowledge of it.  And the Valentine One is very easy to get acquainted with.  If you determine that an Escort, Beltronics, or Passport product better fits your needs, then by all means, buy one of those.  Please do a hardwired install though, keep our interior clean.  I have embedded the V1 hardwire install DIY below for your convenience.

M-Audio
For 2001, BMW made available an M-Audio package.  This setup made use of the same amp, but included higher-fidelity door speakers, and totally different subwoofers.  The standard E39 M5 audio system, known as DSP, made use of two small Nokia subwoofers in the ceiling of the trunk.  The M-Audio system setup got two 10-inch subs mounted in the same location.  Unsurprisingly, these 10-inch subs pack a lot more punch than the little Nokia ones.  The install process is not too difficult, and not all that expensive if you can source a used set of M-subs, with a wiring lead.  Changing the door speakers to the higher-quality M-Audio variants is not plug and play, seeing that the wiring harness in the doors changed.  So let this mod just include the M-sub retrofit.  More about this can be viewed below.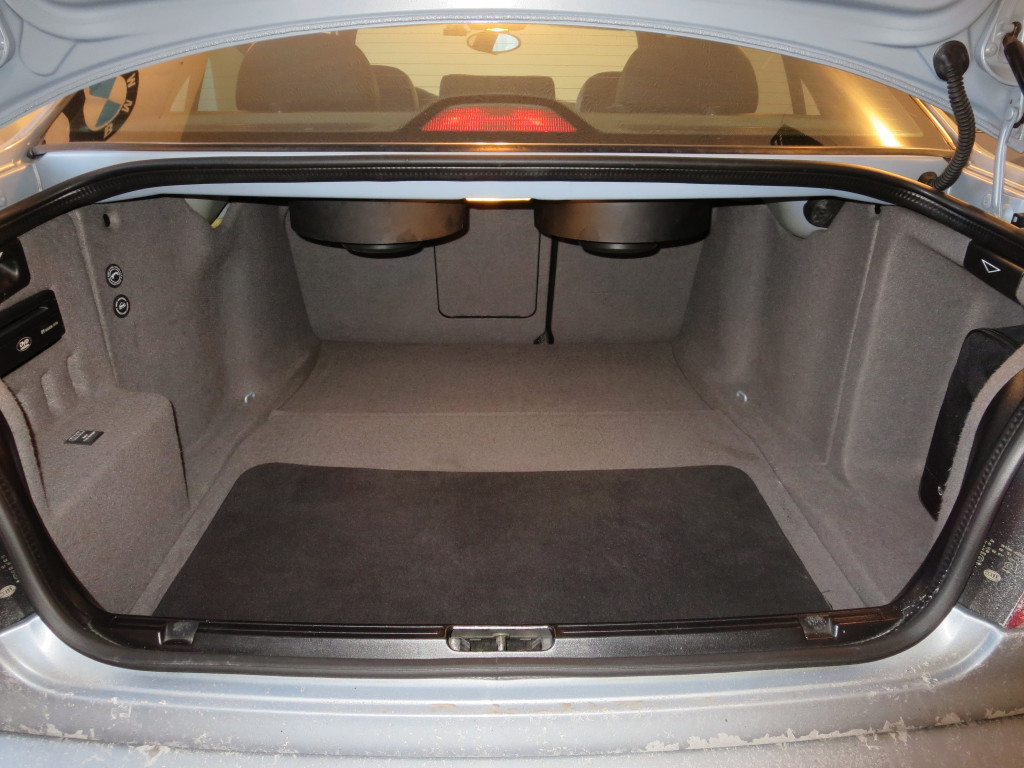 Tires
I cannot overstate the importance of quality tires (and frequent alignments).  I have run both Michelin Pilot Sport All-Season 2s, 3s, and Pilot Super Sports on my M5.  All of these tires are quality, safe performance tires.  You get what you pay for when it comes to tires.  I would never advise putting cheap tires on what was a $75,000 car new.  If you're coming from worn tires, cheap tires, or both, a fresh set of Michelins will transform how your car rides, drives, and protects you on the road.
Expert Mode
Facelift 
I have written many in-depth articles specifically about what BMW changed on the E39 throughout production, and how to retrofit facelift parts to your pre-2001 E39.
European Headlights
Depending on the exterior colour of your car, European style headlights may make a big visual improvement.  My M5 is Silverstone metallic, and the orange side-markers on the US lights really clashed against the paint.  I purchased new OEM Hella Euro-spec lights online, and installed them myself.  This mod can be pretty expensive, and won't be worth it to all of you.
European Dashboard
Regulations required that on DE93 (North American) E39s, the dashboard had to be designed differently than their European counterparts.  Not enough Americans wear seat belts, apparently.  So, the lower dashboard pieces, below the wood or aluminum trim, was lowered around 2 inches.  We also lost a very nice little cubby by the OBDII port, and your left knee.  If you wear a seatbelt, then you're safe to retrofit the Euro-dash, which requires little modification.  This yields a significantly more aesthetically pleasing transition from the door panels to the dashboard, much more leg room, the little cubby by your left knee, and more room for the rear passengers as well (since you can now move the front seats up!) At 6 foot 3, this was a very valuable mod for me.
Honorable Mentions
I don't consider them "must have mods", per say, but they are worth mentioning in this article:
Eibach Rear Sway Bar, Beast Power Brackets
The Eibach rear sway bar is a few mm thicker than the stock bar, and makes a just-noticeable difference in the rear stability of the car.  It's fairly inexpensive and easy to fit, so I would recommend it.  I also recommend using the Beast Power rear sway bar brackets over the stock BMW ones, as they will not snap off every 15,000 miles.
Hawk HPS Brake Pads
If you're tired of dust like I was, try the Hawk HPS (High Performance Street) brake pads. They don't squeak (when properly installed), provide an every-so-slightly better than stock bite, and dust about 1/4 as much.
ECS/UUC Stainless Steel Lines
Many companies offer stainless steel E39 brake lines.  I have the ECS ones, and I've been a happy customer so far.  Do they make a big difference in pedal feel?  No.  Will they last longer than the stock rubber ones?  Yes.  Do the stock rubber ones not last long enough? No.  This one is your call.
Square Wheel/Tire Setup
The M5 came with 18×9.5″ wheels and 275 section tires in the rear, and 18×8″ wheels with 245 tires in the front.  Many owners have found that installing the wider rear wheels in the front (with spacers and longer bolts) will dial out some understeer.  It is also advised to upgrade the front sway bar at this time to a thicker one.  The look is pretty fantastic, it looks even more aggressive with the super wide wheels and tires upfront.  The downsides are the cost of both the bigger wheels and tires, but also the cleanliness of the car.  I have avoided this mod personally because the wider setup does coat the side of the vehicle with road dust and grime, whereas the standard setup does not.  If I tracked my car, I would very likely change my tune.
The Usual Suspects
By this point, you're probably curious as to why I have not mentioned the usual E39 M5 mods:  Supercharging, and headers.  This is because the E39 M5, to me, is not a race car. It was never designed to be a race car, and I have no desire to turn it into one. Lightweight wheels, more power, and loud AF exhausts just don't fit the car.  Neither do crazy lowering springs, limo tint, or stickers.  If 400 horsepower is not enough power, perhaps a different car should be in your garage.  Having said that, a set of headers can add quite a bit of power.  They also change the sound of the car.  For some, this is for the better, but to others, not so much.  Many owners try the South Bend clutch; but I have yet to hear one person say that they actually like it.  The same goes for CAIs (cold-air intakes). I would recommend the K&N engine filters in the stock boxes, but not any aftermarket intakes.
I have watched many E39 owners turn their cars into something totally impractical, and sometimes, downright unusable.  They can't clear even the subtlest of speed bumps. They can't talk in the car due to the exhaust noise.  They can't drive the car more than 1 hour because it's too rough.  Nobody can ride in the rear seat because it will rub.  Their transmissions make horrible rattling noises.  Their big brake kits squeal and squeal and squeal away.  Their huge wheels rub the fenders.  The list goes on and on.  I cannot recommend any of those mods.
As I warned you in the beginning, this article has been very subjective.  You may completely disagree with the majority of what I have listed here.  I welcome constructive criticism, and I am eager to hear what you think the most most-have E39 M5 mods are! Please leave your comments below.
Ryan Schultz
E39Source
The following two tabs change content below.
2000 BMW E39 M5, Silverstone Metallic. 2002 BMW E46 330xi, Topaz Blue Metallic. BA Business Management, Kent State University. E39Source Owner.
Latest posts by Ryan Schultz (see all)