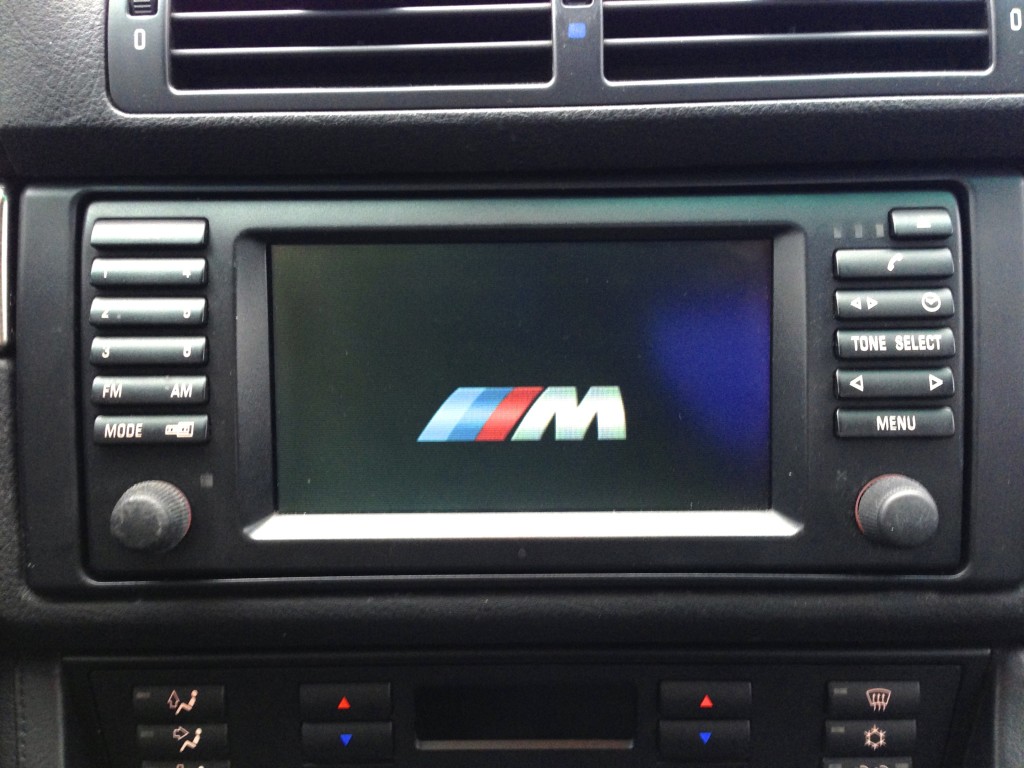 A weak point for an article, yes, but something nonetheless that we should address.  As new, enthusiastic owners buy up BMWs, we often like to do a little maintenance.  Replace some trim here, a shift knob there, et cetera.  After years of use, the somewhat-cheap rubber knobs really deteriorate.  They look scuffed, and feel slushy.  Replacing them can improve the feel of your radio and navigation system!
Objective:  Refresh navigation display with fresh, new knobs.
Applicable Vehicles: 
1994-2001 BMW E38 7-series: 740i, 740iL, 750iL.*
1997-2003 BMW E39 5-series: 523i, 525i, 528i, 530i, 535i, 540i, M5.*
1999-2006 BMW E46 3-series: 323i, 325i, 330i, M3.*
2000-2006 BMW E53 X5-series.*
*Models equipped with navigation system
Parts required:  Two OEM rubber knobs (same part for volume and menu controls).
Cost:  $25.45 using OEM parts from certified BMW dealer.
BMW Part Number:  65 52 8 385 458
Difficulty:  Incredibly low
Time Required:  2 hours**
**Multiplied by 120 minutes.
Procedure: Firmly grasp one of the knobs, and pull.  The control shaft in the actual display is round, except for one flattened side.  Line up the same flattened end from inside the knob, and push it back on.  Yes, it's that simple.
To see in person, watch the embedded video below!  Said video is a different style of video for E39Source.  Let us know what you think, but being a simple job, this video is very relaxed.  It features an update, drive to my local dealer, a look around the dealer's M cars, the installation of the knobs, and then a little bit of Zaino for my M5.
The following two tabs change content below.
2000 BMW E39 M5, Silverstone Metallic. 2002 BMW E46 330xi, Topaz Blue Metallic. BA Business Management, Kent State University. E39Source Owner.
Latest posts by Ryan Schultz (see all)